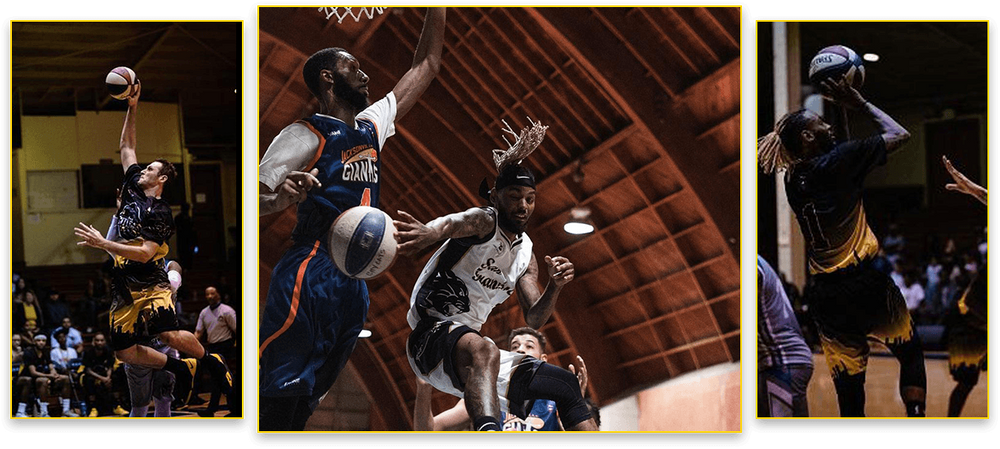 The Official Home of the San Francisco City Cats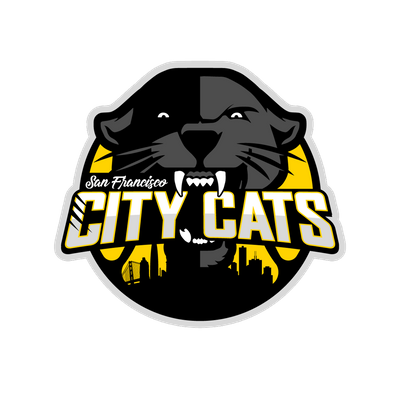 San Francisco has a rich history of talented athletes, musicians and artist, and wherever they went they were always known as those "Cats" from the City, thus the name was coined "City Cats". The City Cats name became Synonymous with being cool and hip throughout the 60's and 70's, but eventually became a name that all people from and around San Francisco could embrace. The San Francisco City Cats embodies and embraces the entire Feline family. We represent all the cat types from the domestic house cat to the "King of the Jungle" and all the species in between.
I AM...... A CITY CAT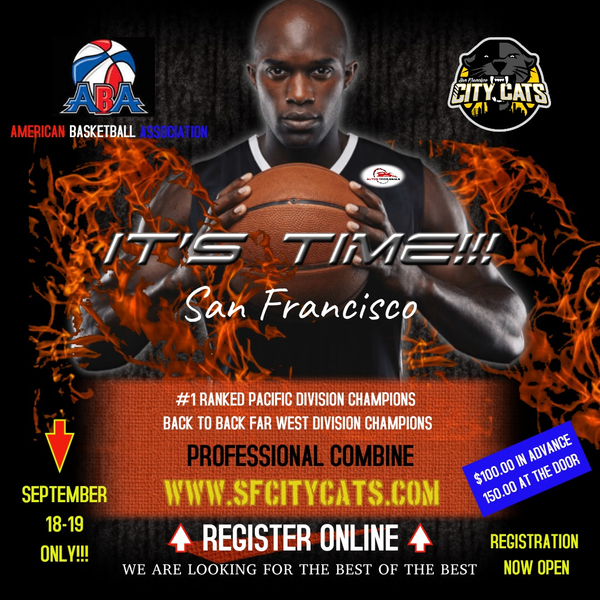 Get Ready San Francisco
#1 Ranked Pacific Division Champions
Back to Back Far West Division Champions
Professional Tryout
We are looking for the Best in the Bay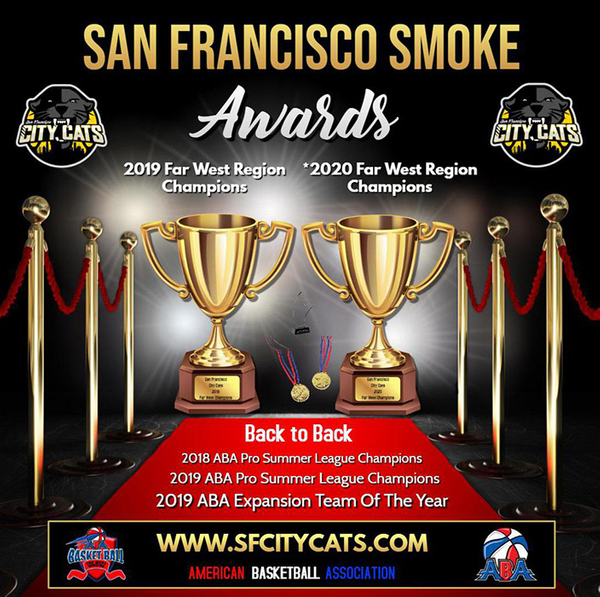 San Francisco Smoke Awards
2019 Far West Division Champions
2020* Far West Division Champions
Back To Back
2018 & 2019 ABA Pro Summer League Champions
2019 ABA Expansion Team of The Year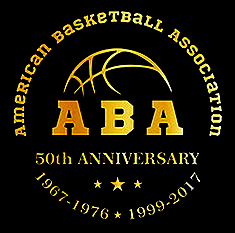 The American Basketball Association (ABA) is a men's semiprofessional basketball league. The league has grown to become the largest professional sports league in the world, no other league even approaches the ABA as it relates to size. In 1999 Joe Newman and Richard P. Tinkham founded the league. It is the re-launch of the original ABA which merged with the NBA in 1976. Tinkham co-founded both the original ABA and the Indiana Pacers.
The current ABA bears no direct relation to the original American Basketball Association that merged with the National Basketball Association (NBA) in 1976. The present ABA bought the rights to the name from the NBA. The N.B.A., which owns the trademark to the A.B.A.,
American Basketball Association

The San Francisco City Cats mission is to professionally develop a world-class "outside the box" thinking Sports Franchise so that we may endeavor to set us apart from the competition.